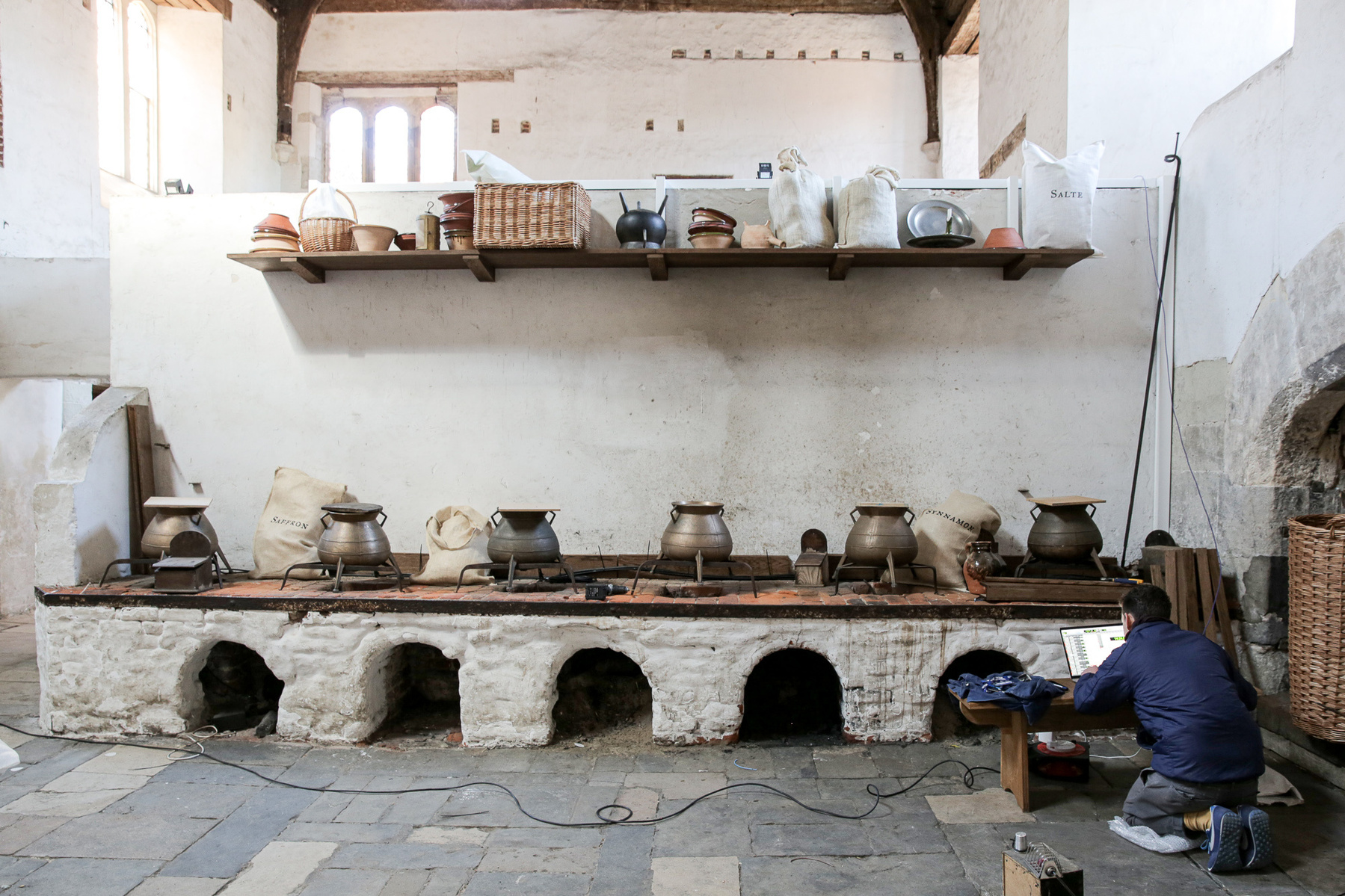 Hampton Court Palace Installations
Composer's Assistant
For Historic Royal Palaces, James Bulley, Chomko&Rosier
2017-2019
Project Website
Main Duties
Assistant to composer James Bulley
Audio editing
Audio & video synchronisation
Recording sessions
Score proofing and transcribing
Photo documentation
Tools Used
Pro Tools
Reaper
FFMPEG
Lightroom
My Role
A variety of responsibilities including the creation of multichannel audio files for reliable all-day playback, requiring detailed editing of audio material, and concatenation of audio and video files using command line tools.

Further duties included assisting James Bulley in mixing large-scale muti-room sound pieces on site, assisting studio recording sessions with actors and various historical instruments, and score-proofing and transcription.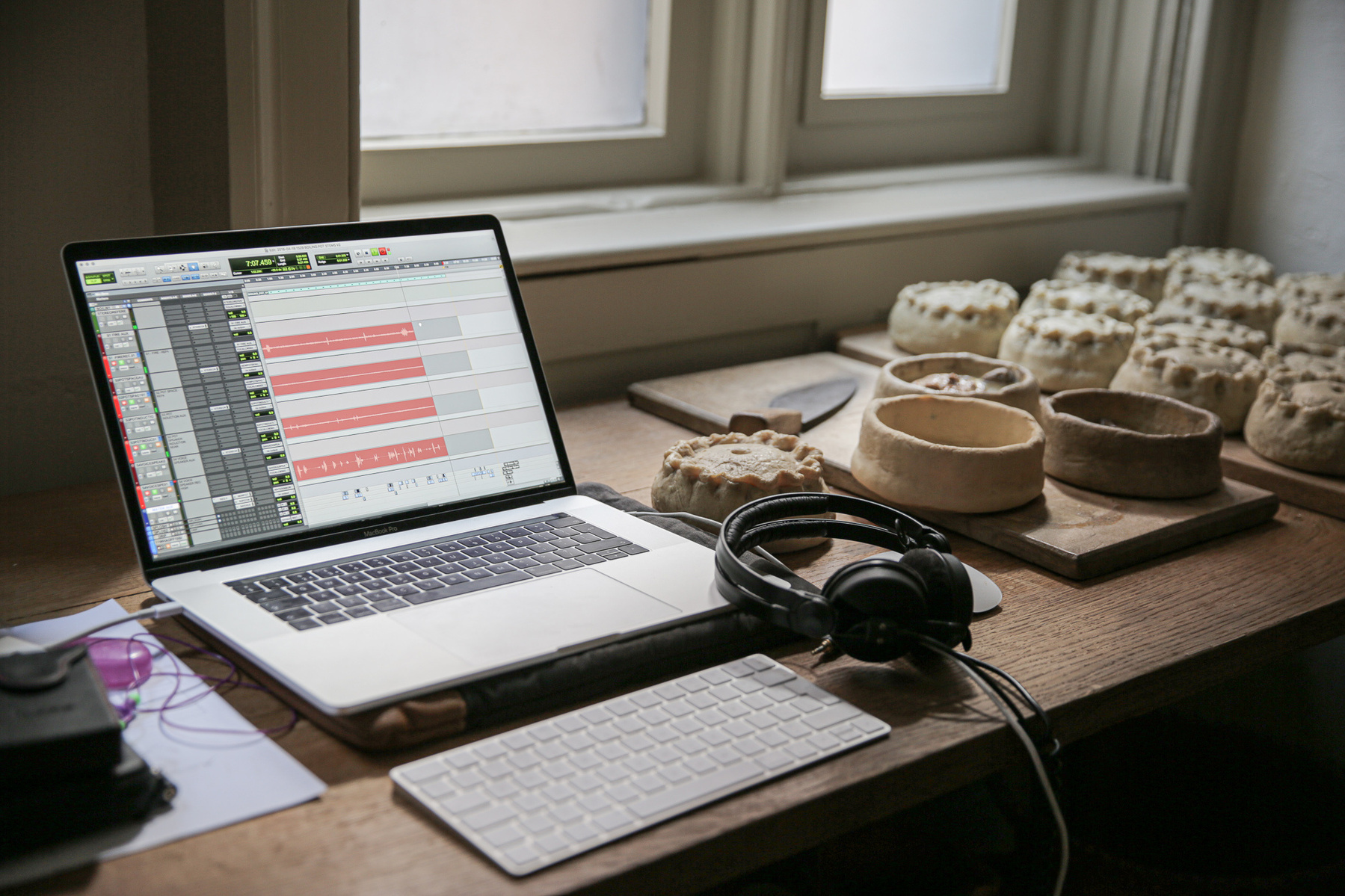 About the Project
Working with sound artist/composer James Bulley, historical fiction author Imogen Robertson, and production studio Chomko & Rosier to create permanent audiovisual installations throughout Hampton Court Palace.
The installations bring Hampton Court Palace to life through the use of projection mapping, tactile interactives, and historically-accurate multichannel audio atmospheres and conversations that immerse the audience in the world of King Henry VIII.
More information about the installations can be found here: