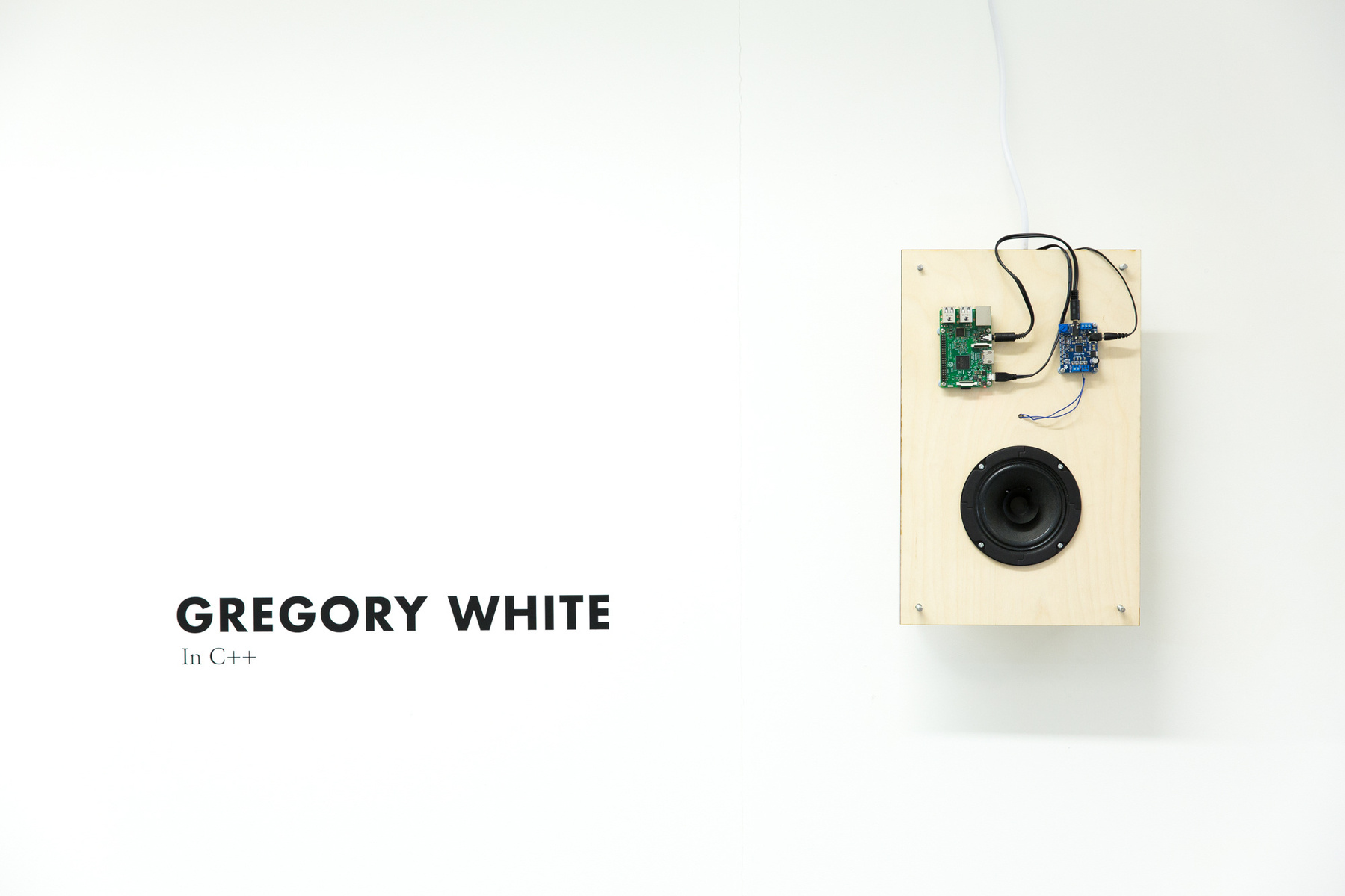 About the Project
In C++ is a software interpretation of Terry Riley's landmark minimalist piece In C (1964), developed in the C++ programming language, for installation and performance.
An ensemble of virtual performers navigate through Riley's 53 repeating bars, individually making real-time decisions about what notes to play and when, and 'listening' to each other in order to create a harmonious performance. The performers generate MIDI data which can be sent to both digital and physical synthesisers, as well as other MIDI-compatible devices such as lights. Consequently the piece can be played using a wide range of sounds and technology that the music wasn't initially written for, or that even existed, back in 1964.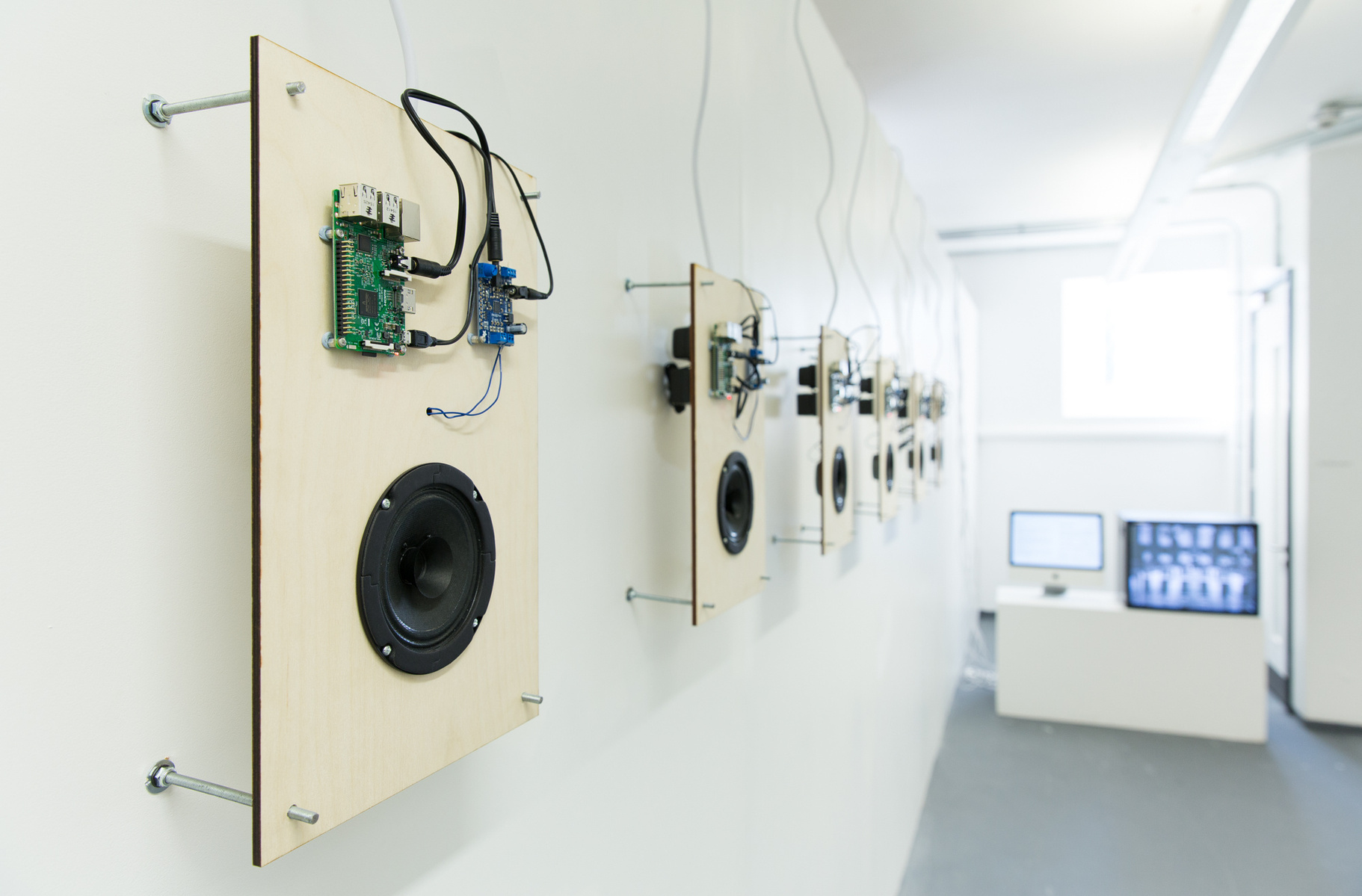 The physical exhibition of In C++ draws acute attention to the computation behind the generation of the music, leading us to consider how chance-based music and the decisions of improvising performers can be represented algorithmically.
Exhibited as part of Metasis, the 2016 MA/MFA Computational Arts Graduate Exhibition, Goldsmiths University, London.
Press
My Role
This piece was a solo artistic project and as such required working on all aspects of the work including: development of the concept; creation of custom C++ software for generation of unique musical material; configuring and synchronising Raspberry Pi hardware for playback across multiple devices; electronics and physical installation of the piece (with some much appreciated assistance from Goldsmiths staff and students).